This free marketing workshop event happened on a blustery fall morning down at the Penn State Navy Yard Campus on October 17, 2019.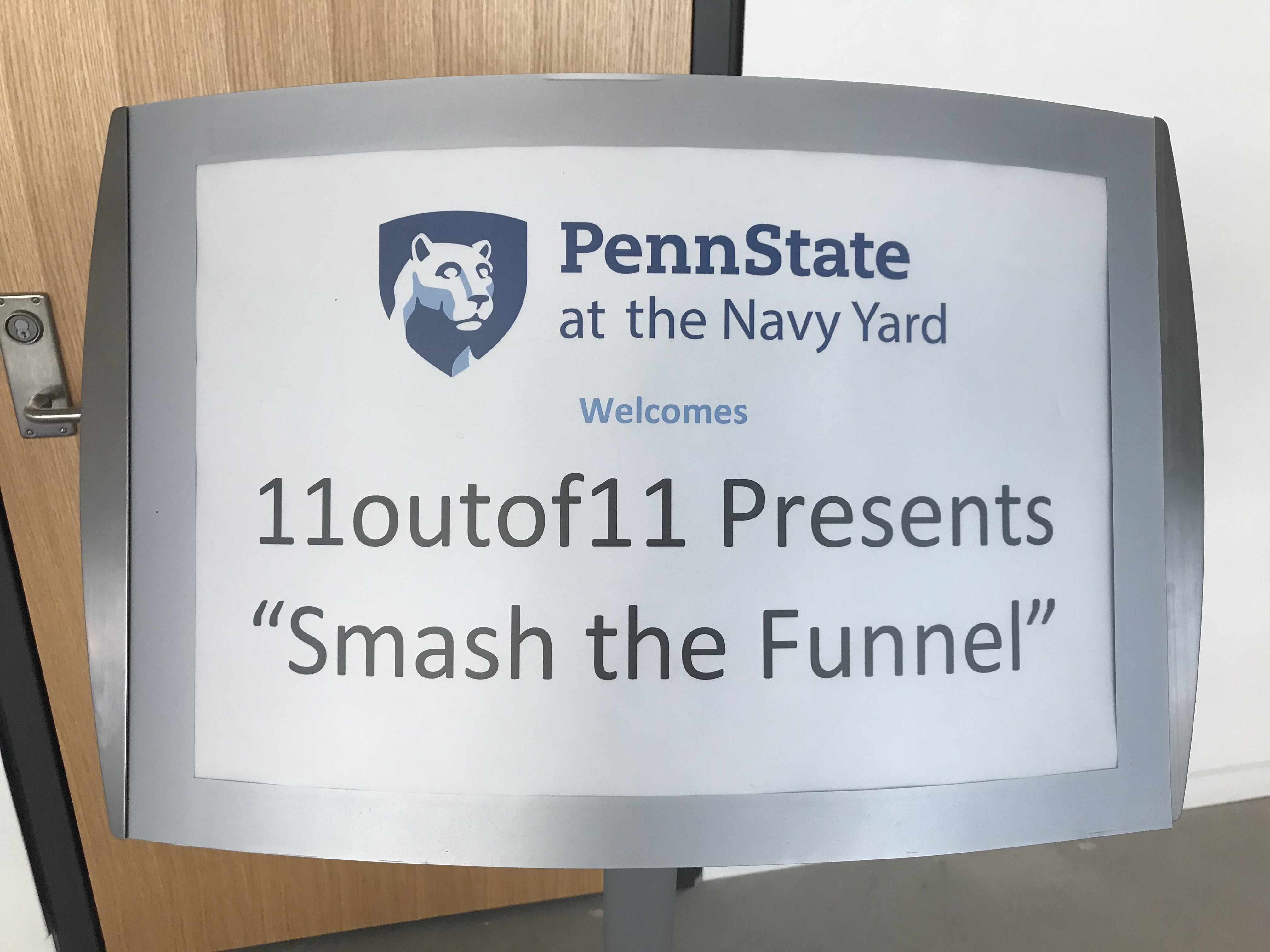 Audience members ranged from entrepreneurial businesses to larger organizations. Attendees included marketing executives, CEOs, and business leaders -- all there to learn more about sales and marketing.
Marketing Planning for 2020 and Beyond
Mike Lieberman, Chief Revenue Scientist at Square 2, led the first session where he covered the science of revenue and why smashing the traditional sales funnel is critical when we think about marketing our businesses for 2020.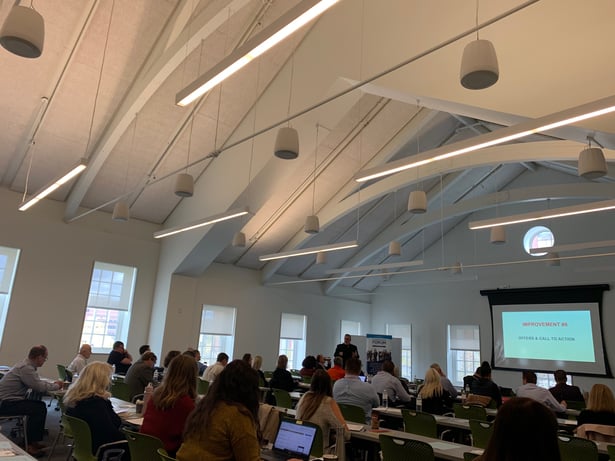 Eric Keiles, Chief Marketing Officer at Square 2, gave everyone a taste of what it takes to be remarkable and stand out from the competition.
And finally Angela Pointon, President of 11outof11, discussed the real-world results that our agency's clients have seen by implementing new messaging, content marketing, and, specifically, adding gated educational content to their websites this year.
Download the Smash The Funnel Workshop Slides
Whether you were in attendance or missed the event, the slides are available to download here (73 MG file).
Want to Learn About our Upcoming 2020 Free Marketing Events?
We're in the process of planning a year full of free marketing workshops. If you're interested in learning about more educational events like these, put your info on this page and we'll be sure to update you whenever registration opens up.